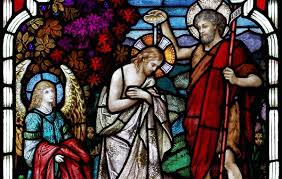 "Go, therefore, and make disciples of all nations, baptizing them in the name of the Father, and of the Son, and of the holy Spirit, teaching them to observe all that I have commanded you. And behold, I am with you always, until the end of the age." Matthew 28: 19-20
Holy Baptism is the basis of the whole Christian life, the gateway to life in the Spirit, and the door which gives access to the other sacraments. Through Baptism we are freed from sin and reborn as sons of God; we become members of Christ, are incorporated into the Church and made sharers in her mission: "Baptism is the sacrament of regeneration through water in the word. CCC 1213
Congratulations on the birth or soon to be born child! We look forward to journeying with your family as you bring you child forward to enter the family of God!
Baptism Preparation Dates
2020: September 13, October 11, November 8, December 13
2021: January 10, February 14, March 14, April 11, May 16, June 13, July 11
Time: 1:00pm-3:00pm; Place: St. Mary's Hall
If these do not work for your schedule please indicate what days and times are good for you on your registration form.
God Parent Information
Please Contact Mr. Carlo Stebbings to begin the preparation for the Sacrament of Baptism!
carlo.stebbings@dor.org
315-252-3439